Cheers N Paint art studio is a place for our customers to come, relax, enjoy time out with family and friends, try something new or learn something about art.  At the heart of our business are some talented artists who bring energy, creativity, and fun to the studio.  Teacher Appreciation Week begins today, giving us a chance to recognize our talented staff and introduce you to them personally.
Meet the Cheers N Paint Team!
Susan
Cheers N Paint was certainly blessed when Susan agreed to join our team, she brought with her a broad experience as an artist and the personality that makes Cheers N Paint special.
Susan, a professional artist, spends much of her time providing businesses and a few lucky homeowners with custom art.  She is a master of murals and loves to bring unique art to all her customers.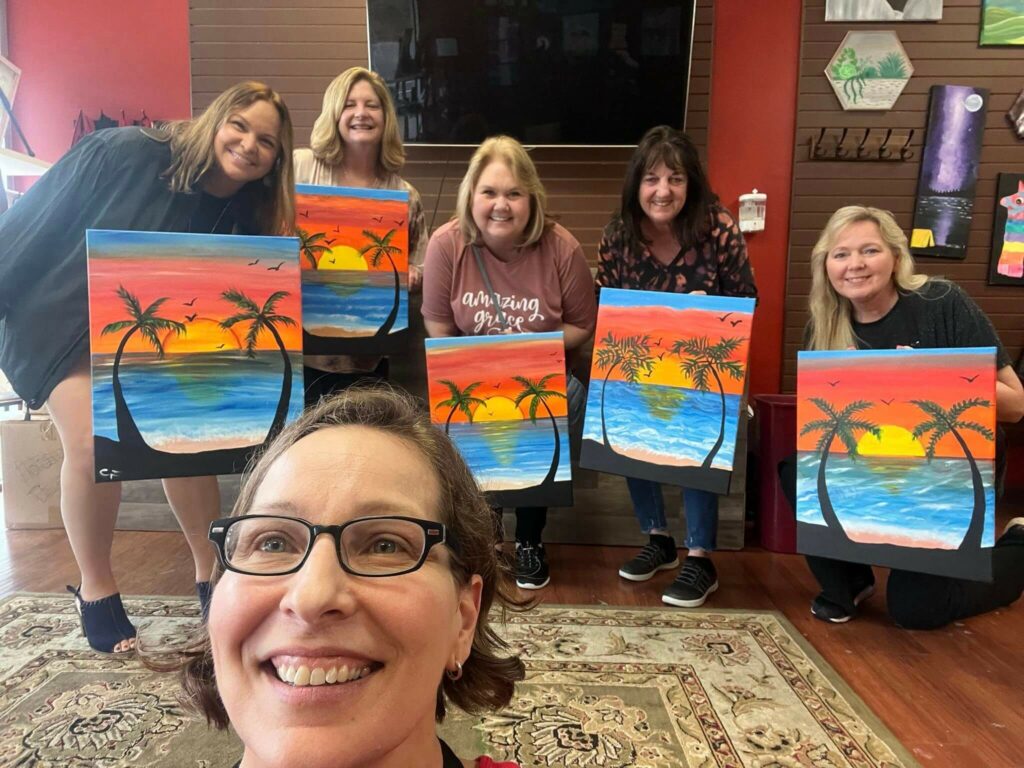 The best is that despite her unique abilities, she still loves to settle in with our customers and help them make a memory with paint.  Always enthusiastic and supportive Susan helps everyone unlock their own unique level of creativity without judgement.  Not everyone can be Monet, but Susan recently created a special impressionist canvas which she taught to some lucky customers.  Whether she is teaching an adult paint and sip event, private party, or pet portrait class, she encourages our customers to tap into their individual creative process and help them create a personal masterpiece.
Feel free to join Susan in our studio and have a relaxing, stress-free time releasing your personal creativity.
Kaye
Cheers N Paint's longest-tenured artist Kaye is a holdover from the previous owners.  Professionally trained in graphic design, painting is one of Kaye's artistic outlets.  Young and engaging, it is clear Kaye is still delivering art instruction because like all Cheers N Paint artists she just loves to paint.
Don't be fooled by her youth, her experience and willingness to provide instruction makes her a great mentor for everyone who joins her classes.  Kaye loves to work with our younger artists where she painstakingly looks to ignite the spark in our Little Splatters participants but her diversity allows her to comfortably slip into our adult classes and be supportive of all of the participants and allow them to relax and find their personal style. She clearly understands and often reminds our customers that art is not a perfect medium and but it is a personal journey to be enjoyed.
Join Kaye and paint your personal masterpiece, after all she is there to ensure you make a memory with paint.
Amber
It is interesting how lives intersect, and Amber joining Cheers N Paint is an amazing story.  Amber was also a member of a Color Guard group that included a friend of our family in CT.  She had recently moved to the Raleigh area, loved art and the rest is history.  A marketing professional by day, Amber loves to spend her weekends and evenings bringing her love of art to our customers.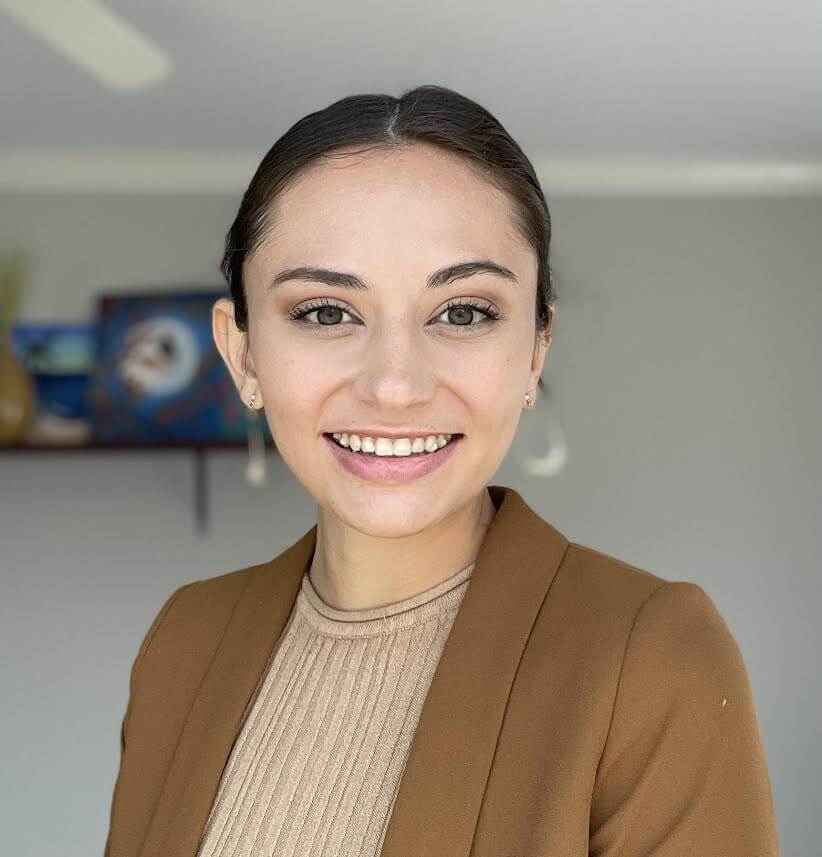 Amber joined Cheers N Paint as an artist in the beginning of our ownership and has shown herself to be a great addition.  Among her personal expertise is the ability to sketch pets from photos and then help the pet owners complete a lifelike representation of their furry friends.  Amber has also proven to be a calming influence, one customer suggested being stressed out coming to class and two hours later feeling like his stress went to zero in the two-hour class.  Amber loves learning too and recently branched out by learning how to teach our chunky blanket classes!
As with every Cheers N Paint instructors Amber is quick to calm the nervous and create the confidence that allows all our participants to make a memory with paint and paint a personal masterpiece.
Lauren
As the self-proclaimed CFO (Chief Fun Officer) and artist at Cheers N Paint, Lauren's mission is simply to make sure everyone is enjoying their time in our studio.  When our family purchased the art studio, it was one of her goals to expand the business beyond the paint-and-sip model and add kids' classes and camps, and other crafts to the studio.  Lauren's education is in art and teaching, but her love of art started as a child, and she began taking painting classes at a young age with a neighborhood art teacher.  Little Splatters, our kids' program, is built on that experience.
In addition to teaching adult classes and developing both our Little Splatters and Intermediate Development Classes Lauren develops the curriculum for our Kids Summer Camps.  Summer Camp, while focused on art, is "more than just art" and includes many unique crafting projects and interactive fun and learning sessions.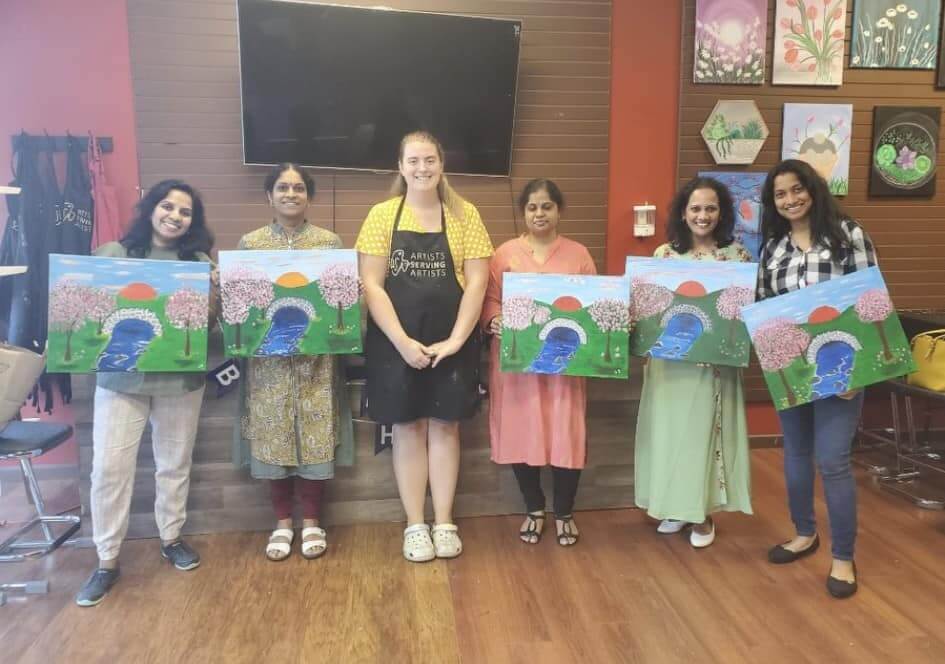 Lauren also understands Cheers N Paint's goal is to be "customer focused".  As an independent studio, not tied to any franchises, we have the flexibility to cater to our individual customers' needs.  A call to book a private party always includes questions about the special event so as to best meet and hopefully exceed our customers' expectations. Corporate teams, college groups, town rec departments come back to us year after year, speaking volumes about the service they receive from Lauren and our team.
Like everyone who teaches at Cheers N Paint, she understands the goal is to create a stress-free environment that encourages our customers to relax and enjoy their time painting. The finished canvas is always a personal masterpiece that leaves you with a memory made with paint.
Cheers N Paint Teacher Appreciation Week
The Cheers N Paint family would like to thank all the teachers that impact our lives.  This Friday, May 12th, the studio is offering a discounted paint-and-sip event with a specially designed canvas just for teachers.  We hope you'll come by, be the student for a change and enjoy a well-deserved night out.