Corporate Events, Company Parties, &
Team Building That Brings You Together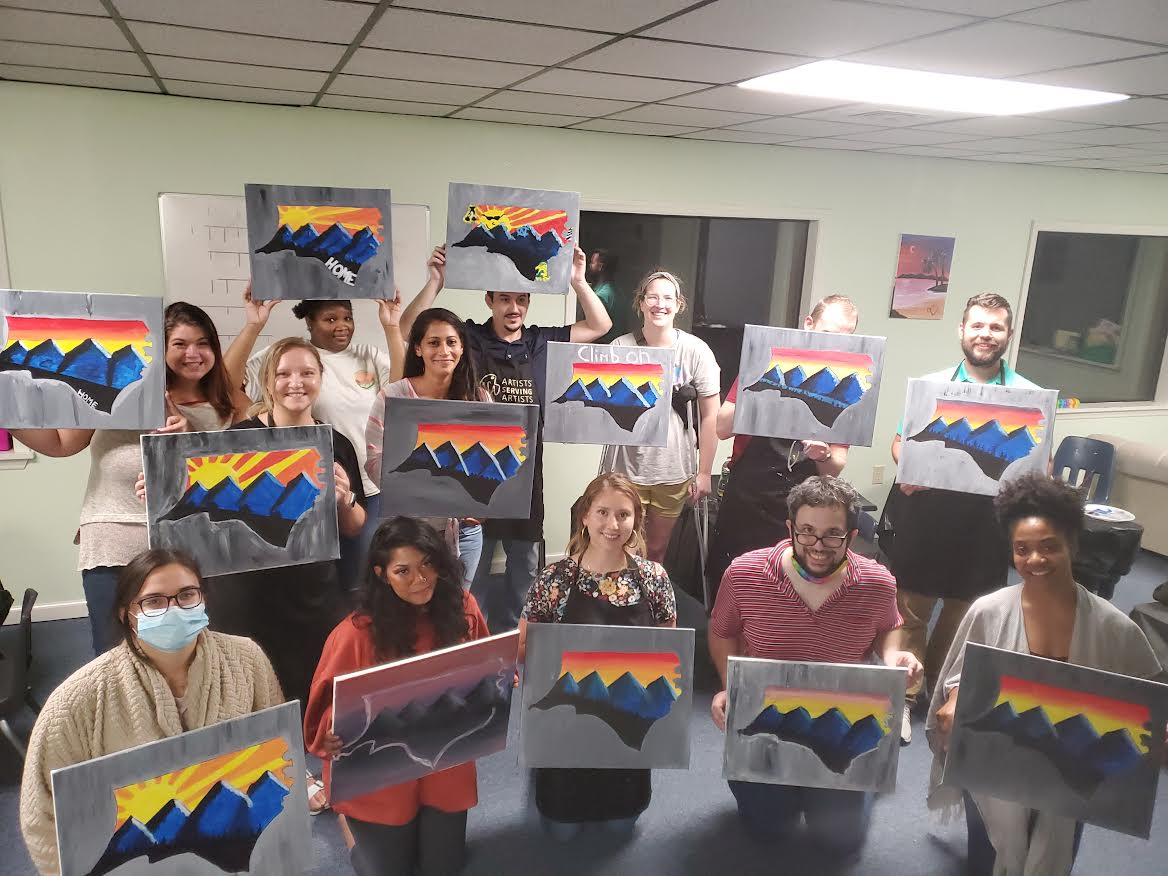 Bring your Employees
Together at a Paint Party
Host a paint party In Studio or via a Live Zoom Room. Bring your employees together for a fun, relaxing event to get reacquainted and re-energized.
Plan a Paint Party for your Team
Does your team need a break, do they need something to bring them together, reduce the stress of homeworking or just get re-acquainted? Are you looking for a special holiday event?
Then our team painting event is a must!
Our artists will host a paint party for your team leading them through the creative process. They are focused on making time with your team relaxing, fun, and interactive as each participant paints their own masterpiece. Our paint events appeal to all age groups and abilities – we like to think of it as art therapy! We can even customize a piece of art just for your team for a small fee.
Events can be done in our studio, at your workplace or live via Zoom.
To plan your event! Book Now for your Holiday Event.