Cheers N Paint's Kids' Summer Art Camps!  
Make Your Summer Memorable with Cheers N Paint art studio in Cary, NC has a great class lineup for our kids' summer art camps this year. 
 Yes, we are an art camp, but you'll do more than paint!  
Each week includes different FUN activities – you might tie-dye a T-shirt, design a comic strip, create 60's art, paint your favorite "pet", or build a fictional creature. You may travel to a galaxy far away, take a road trip to a national park, or journey to a magical place through art.
Eight weeks of FUN for your child and each week has a different theme!
June 14 – Under the Sea
Paint, splash and explore sea creatures, real and mythical, sharks to mermaids.
June 21 – Let's Take a Road Trip
Travel to our great National Parks.  Learn about their unique geography while painting iconic scenery.
June 28 – Peace, Love, and Red White and Blue
Create a variety of art and crafts of patriotic imagery inspired by 1960's artists Jasper John and Peter Max.
July 12 – It's a Bugs Life
Fireflies, ladybugs, ants, butterflies, and grasshoppers are all around us. Learn how to paint these and other familiar insects.
July 19 – The Great Animal Kingdom 
Learn all about mammals on different continents while painting these great creatures and their habitats.
July 26 – Out of this World
Make your own rocket ship and explore the galaxy from the Milky Way and beyond.
August 2 Superheroes – DC to Marvel
Boom POW Bang!!!  Design your own comic, superhero mask, and city to be saved.
August 9 The Magic Garden
Sprinkle a little magic into an everyday garden with fairy doors, magical plants, and dragons.
Bring a friend or come and make new ones!  Our art studio is spacious and air-conditioned, perfect for hot summer days. We go over and above when sanitizing our studio in between classes as well as maintaining social distancing. So rest assured that your children are well cared for.
We are a family-owned & operated business & listen to our customers. 
Our camp offers family flexibility. Choose full or half-day sessions with early in and late pickup options.  
Our staff is super!  We have talented artists excited to make your summer camp experience a blast!  We are thrilled to have experienced counselors with backgrounds in visual arts.  Some are even professional art teachers.  All have experience with various summer camps or at local art and science museums working directly with kids on art and STEAM/STEM activities.
Click here for more information and to register for your favorite week(s). Space is limited and classes are filling up quickly, so register today!
We can't wait to see you this summer!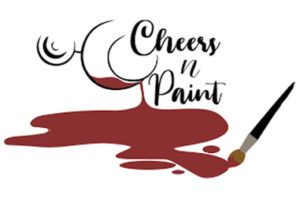 2773 NC Hwy 55, Cary, NC 27519