RESOLVE to do something NEW in '22!
Why not try something creative, fun, relaxing, and NEW!  
Tap into your creative side with a Cheers N Paint instructor-led class and party.  What's stopping you? We hear it all the time – "I can't paint, I'm not artistic."  Let our fun and talented artist-instructors help you find your artistic side and prove you wrong!  You'll be delighted how easy it is once you stop thinking and just follow along with Cheers N Paint's simple and proven step-by-step instruction. 
Cheers N Paint has lots to offer, and we are sure you'll find something NEW in '22.  Adult Paint and sip parties, kids' art classes, or try the NEWEST and create a popular and beautiful acrylic pour canvas.  Painting not quite your thing just yet? Then join us and learn to make a hand-knit chunky blanket for that cold winter night. 
Our spacious art studio allows for safe social distancing.  Our calendar offers flexible weekly scheduled classes and allows for time to arrange a private night out with your "circle of family and friends."  Reserving our studio is easy for groups from 8 on up.    You select the art, the date, and the time that's perfect for you! 
Cheers N Paint makes NEW easy – all materials are included!  
Not ready to come to the Cheers N Paint Studio? We can bring the art party to your place or arrange everything you need to join our in-studio paint classes via the Cheers N Paint Zoom Room.
We are a BYOB studio, and you are welcome to bring food and beverages – including beer, wine, seltzer, and cider.  There's plenty of room to set up your "goodies" to enjoy while creating your masterpiece.  
We are here to make memories and help you enjoy something NEW in '22. 
Contact us here or 919-665-9238 with questions or to book your event.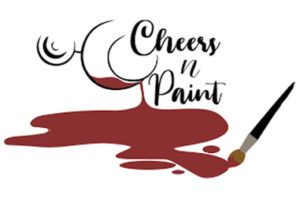 2773 NC Hwy 55, Cary, NC 27519