Let the Good Times Roll! 
Long overdue after a year plus, it's time to enjoy family and friends again!  Celebrate the holiday season with favorite foods and traditions, visiting and shopping, all the things that make this time of year special.
Make time together this season extra special by planning a paint party for your family and friends.  The experience will be one to remember as you spend time laughing, painting, and enjoying each other's company. Our paint parties are a natural for family and friends' gatherings appealing to all ages, interests, and abilities. Whether you decide to reserve the studio for a private party (for as few as 10 guests) or join in on one of our public paint parties, our artists will guarantee everyone has a great time and leaves with a masterpiece you've created!
The Cheers N Paint staff makes your paint party a stress-free, fun-filled time. Pricing includes all the art materials, set up time and live 2-hour personalize instruction from our artists. You are welcome to BYOB your favorite beverages (including beer, wine, seltzer) and foods to the studio to make your party even more festive!  
The more, the merrier! Special paint classes have been added to our calendar for the holidays. Check for the "buy 3, get 4" discounts making it more affordable to bring along family and friends. We'll even help you "zoom" in those who can't come into the studio to join the fun! Check out our calendar for the family and friend specials during the Thanksgiving and Christmas/New Years' weeks.
Don't forget to take advantage of our Black Friday and Cyber Monday sale specials. Featuring once-a-year discounts on gift cards you can give mom and dad a paint party, a chunky blanket class for  friends or a week of art camp for the grandkids. Keep your eye on our website for more details for these 24-hour sales.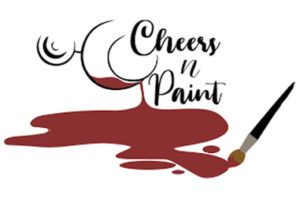 2773 NC Hwy 55, Cary, NC 27519