Cheers to the Holidays
Acrylic Paint Pouring on Canvas!
Make your Holiday Party a Memorable one this year with a Paint Party at Cheers N Paint!
Our "Party with a Pour" Paint and Sip Package features: 
Professional artist instruction
All art materials
Plus an extra hour of studio time at no extra cost
The extra hour gives guests plenty of time to enjoy holiday goodies along with their favorite "pour"! 
Book with us by 12/2/22 for the special reduced rate of only $45/painter and extended studio party time.*
*This offer applies to Monday-Thursday bookings with a minimum of 10 paid painters. Must be used by 1/31/23.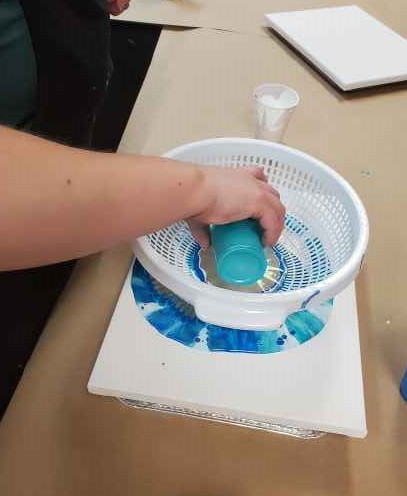 Cheers to the Holidays, a time to connect with family and friends
As a local, family-owned, and operated business, Cheers N Paint has far more latitude on price than the franchise sip and paint companies. We work with you to plan an event your group will love, and at a price you can afford.  
A NEW holiday paint party option this year is a flow art technique that has become one of our most popular classes! 
It's called the acrylic paint pouring on canvas class. It makes for an incredible holiday party experience, encouraging guests to socialize while watching others create their masterpiece. As always, our traditional acrylic painting classes are always available. Whatever you prefer!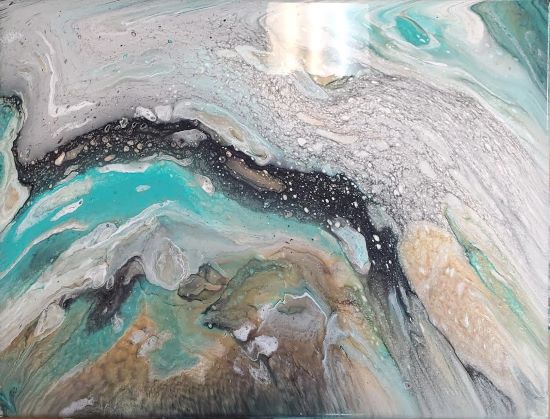 ACRYLIC PAING POURING ON CANVAS
We are booking now for holiday parties and contacting you before our calendar fills. We'd love to host your group and have your guests enjoy another fun, relaxing, unique, and affordable paint party this season.
We are here to customize a fabulous holiday party just for you. Hold your Party in our spacious studio, your preferred location, our Zoom Room, or any combination for as few as 10 guests. All of our holiday paint and sip parties come with professional, live instruction from one of our talented artists and art materials.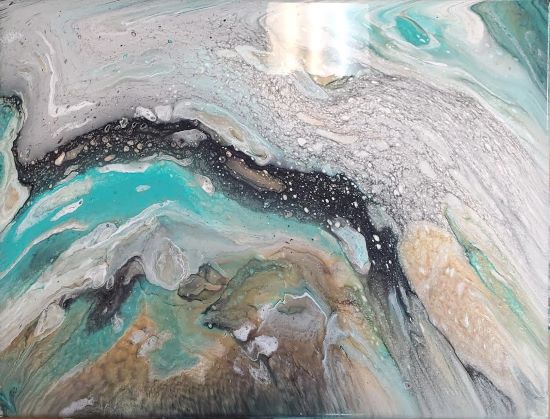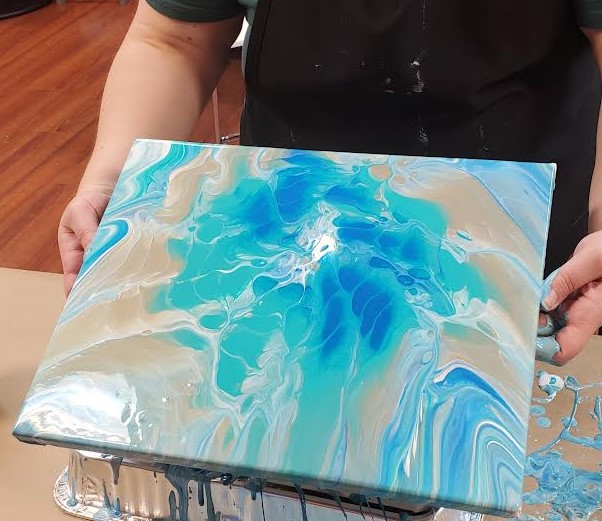 Cheers to the Holidays, a time to connect with family and friends
Our studio is BYOB. You're welcome to bring your favorite beverages (excludes hard alcohol) along with decorations and foods that fit your taste and budget.  There's plenty of space in our studio for guests to eat, drink, socialize and paint.  
Stress less, enjoy more and leave the mess with us!  Plus, everyone leaves with a unique piece of art they've created as a memory of your party!
Contact Lauren, our Chief Fun Officer, by clicking here to call, or email us to plan your event and reserve your time and date.