Select a pre-recorded virtual painting class to paint in your space and at your pace. 
We provide DIY "to go" paint kits for your art party including all you need to create your painting. Canvasses are pre-sketched and kits include everything you'll need to create a masterpiece. 
Paint and sip at home!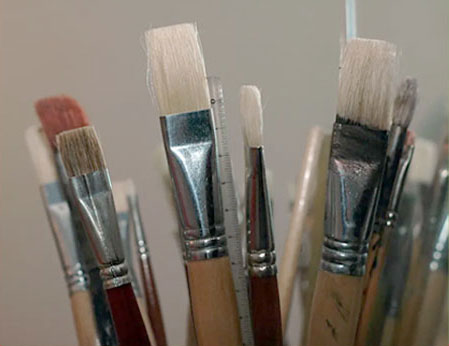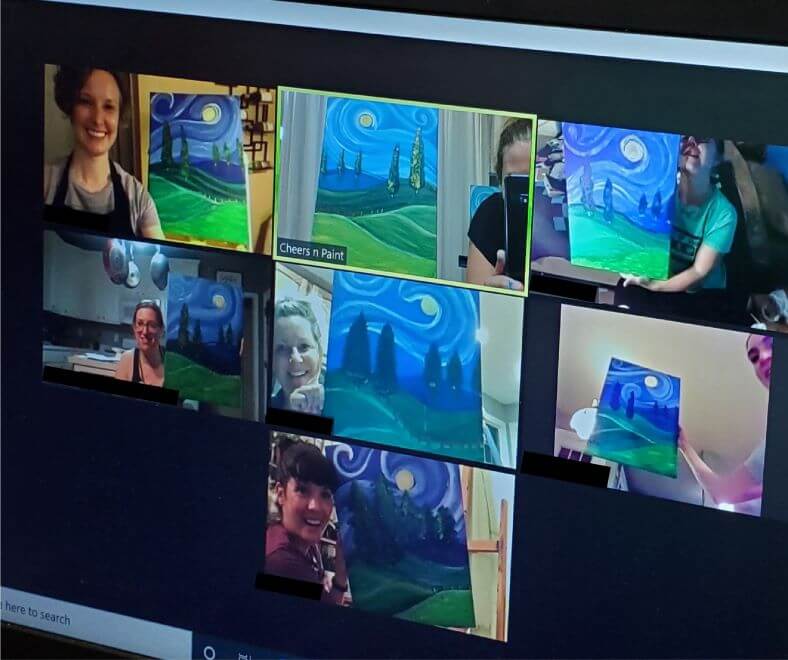 Join an In-Studio Class Via our Live Zoom Room!
Live, virtual painting classes via Zoom allows you to join an in-studio paint class from home. 
Zoom into a private party arranged by friends or attend one of our classes open to the public. 
Check our calendar for paint classes to register!
Plan Live Virtual art party at home
Plan an at home ART PARTY!
Invite family and friends (8 or more) to a live, virtual paint party via zoom.
It's Easy!
Pick up your painting from our art gallery. Get a "to go" kit with everything you need to create a masterpiece.
Connect with one of our talented artists for an instructive and fun-filled time. Paint, relax at home, and enjoy your guests!